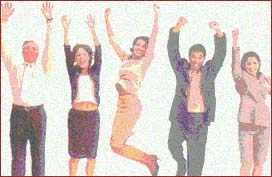 YOUR FIRST WEBSITE?
Do you need a website, but don't have a clue where to begin? Join the happy group of individuals, companies and organizations who are choosing WebWorks Unlimited to design and manage their website!
CLICK HERE TO SEE WEBSITES WE HAVE DESIGNED
CLICK HERE FOR CLIENT TESTIMONIALS
VISIT OUR LINKS PAGE
VISIT OUR PORTAL SITES:
TAOS UNLIMITED and SANTA FE UNLIMITED
NOT HAPPY WITH YOUR CURRENT WEBSITE?
Let WebWorks Unlimited rebuild, update or upgrade your existing site. We can add a sparkling touch that will give you that leading edge in your online image!
Are you looking for a web hosting provider? Go to
HostingReviewBox.com
Or if you want a free domain for life, see what eHost has to offer.
Read more on unbiased eHost reviews
.
NEED HELP WITH WEBSITE CONTENT?
WebWorks Unlimited offers the creative design of all aspects of website content: graphics, tables, and textual content development from start to finish.